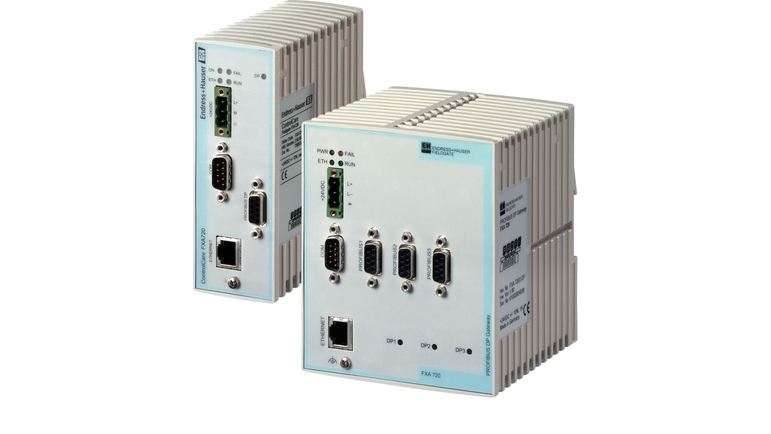 This product is no longer available.

Please check new generation in the section predecessor / successor or contact your local Endress+Hauser entity.
Documents / Manuals / Software
Successor

Fieldgate SFG500 provides an independent access route to a PROFIBUS network. When a Fieldgate Module SFM500 plugged into a Fieldgate SFG500, the operating mode changes to Asset Monitor.

SFG500_

Plant Access Point for PROFIBUS. Basic mode Ethernet Gateway with integrated web server and adaptive PROFIBUS Master Cl.2 for communication with PROFIBUS devices. Advanced options and operating modes require Fieldgate module SFM500.

SFG500-

Dostopna točka za PROFIBUS postroja. Osnovna funkcija ethernet prehod z integriranim web strežnikom in adaptivni PROFIBUS Master razreda 2 za komunikacijo s PROFIBUS napravami. Naprednejše možnosti in načini delovanja zahtevajo Fieldgate modul SFM500.