Modular holder system
Flexdip CYH112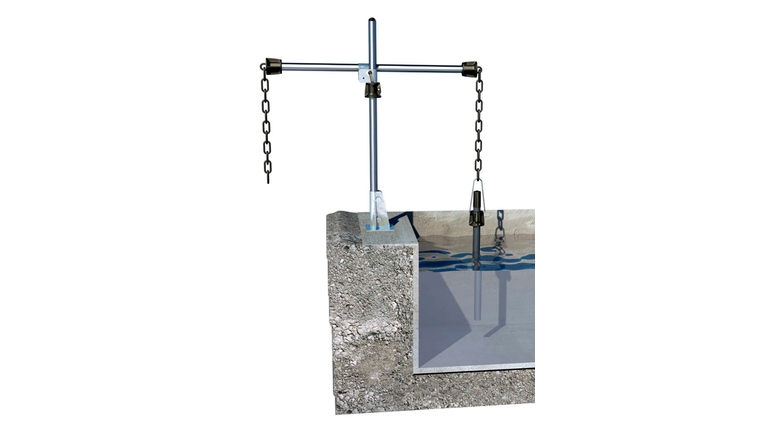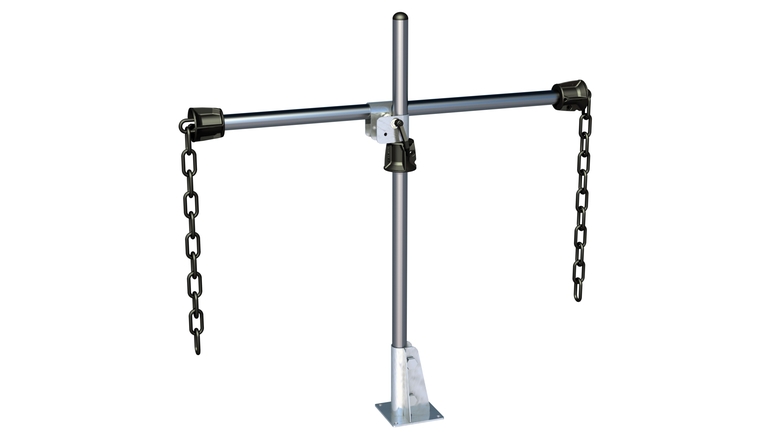 Holder for in-situ measurement in water, wastewater and utilities
The Flexdip CYH112 holder is a modular system for sensors and assemblies in open basins, channels, or tanks. It allows nearly any kind of fixing, such as floor, wall, and rail mounting. Moreover, it is suitable for all types of sensor installation – chain, fixed, or free-swinging. The holder can be expanded or modified at any time. Flexdip CYH112 provides you with outstanding flexibility and enables you to install your measurement right on the point.
Enostavni produkti

Lahka izbira, vgradnja in uporaba
Tehnična odličnost
Preprostost
Standardni produkti

Zanesljivi, robustni, nezahtevni za vzdrževanje
Tehnična odličnost
Preprostost
Vrhunski produkti

Visoko funkcionalni in praktični
Tehnična odličnost
Preprostost
Specialni produkti

Zasnovani za posebej zahtevne aplikacije
Tehnična odličnost
Preprostost
FLEX izbira
Tehnična odličnost
Preprostost

Segment Fundamental

Zadostite svojim osnovnim merilnim potrebam

Tehnična odličnost

Preprostost

Segment Lean

Obvladajte ključne procese na preprost način

Tehnična odličnost

Preprostost

Segment Extended

Optimirajte procese z inovativnimi tehnologijami

Tehnična odličnost

Preprostost

Segment Xpert

Imejte pod nadzorom najzahtevnejše aplikacije

Tehnična odličnost

Preprostost
Lastnosti na dlani

Process temperature

-20 to 60 °C (-4 to 140 °F)
Hitra izbira
Izberite med predlaganimi možnostmi
Individualna konfiguracija
Nadaljujte z izbiranjem med vsemi možnostmi
Dodatne komponente

Prednosti

Simple, cost-effective and flexible

Existing structural works can be used

Holder adjustable in height, position and orientation

Easy to install and to maintain

Robust design: Suitable for process pressures up to 6 bar (87 psi)
Področje uporabe

Flexdip CYH112 is a holder for all measurements in open basins, channels and tanks in:

Wastewater treatment plants

Water works

Utilities of all industries

It forms a perfect team with the Flexdip CYA112 assembly for simple sensor isolation.

The...
Dokumenti / Priročniki / Softver
Pribor / Nadomestni deli
Št.

3

Kataloška koda

71092049

Multi functional clamp ring, CYA112,

CYH112

Št.

7

Kataloška koda

71092054

Immersion pipe tray

to be used with long immersion pipes

Velco cable connector, 4 pieces

4 pieces, for sensor cable

Št.

8

Kataloška koda

71092052

Triangle carabiner (chain clip), CYA112,

protection for chain holder

Allen key, CYH112, CYA112

Pipe protection cap, CYH112

Round post installation for CYY101

Nylon chain, per meter (min length 5m)

for use in CYH holders

spares are available via order code

example "cross clamp" CYH112-AA11B11A1

Kit CYH112: floater w accessories CAT8xx

Kit CYH112: quick fastener CAT8xx

Kit CYH112: cover for hose CAT8xx

FLEXDIP CYH112

Holder Application: water, waste water Assembly transmitter, sensor Application: open channel, reservoir, tank, basin. Material: stainl. steel. V4A
Zgodbe o uspehu
Advanced bioprocess control

From time consuming sample analysis to real-time monitoring of critical parameters in fermentation processes thanks to complete solutions from hardware to development and analytical services.

Compliance made easy

The automated phosphate monitoring with Liquiline System CA80PH helps the food company Pasfrost ensure the compliance with the strict limit values for its industrial wastewater.
Water monitoring saves lives

Water is increasingly being considered a valuable product in most countries. Therefore, the acceptance for water wastage is continuously decreasing and the need to control the water quality is rising.