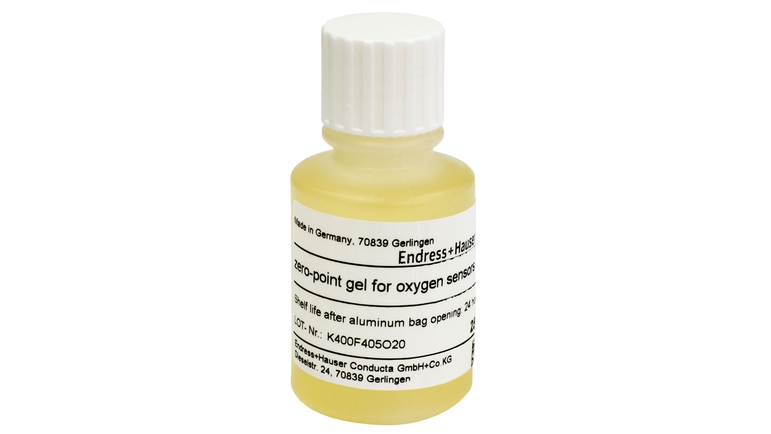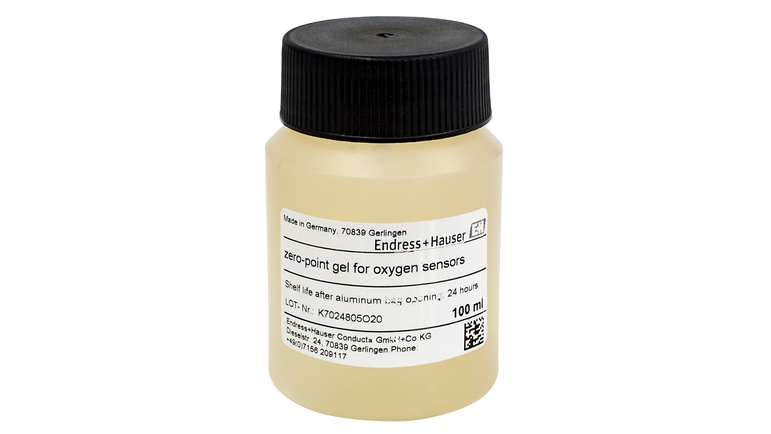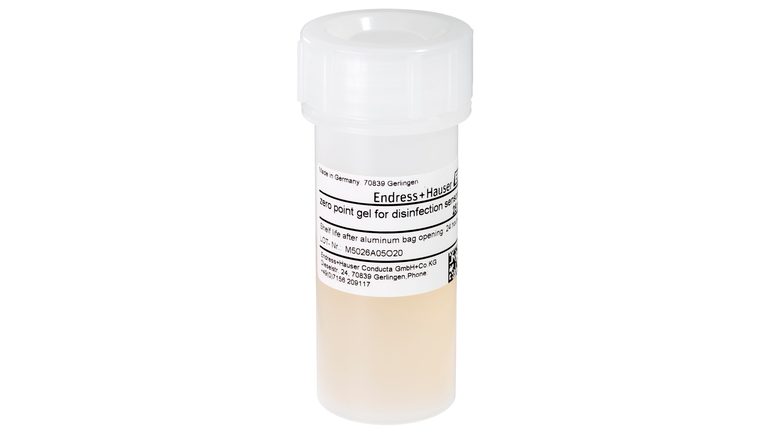 Ready-to-use gel for validation, calibration, and adjustment of oxygen and disinfection sensors
COY8 is a ready-made gel that allows you to detect the true zero point of your oxygen and disinfection (e.g. free chlorine) sensors. This improves the reliability and accuracy of your measuring points leading to increased product quality and yield. What's more, it helps you decide whether a sensor should be adjusted, maintained or replaced. The gel doesn't require additional chemicals or preparation. It is instantly ready to use and is reusable within 24 hours after opening.
Enostavni produkti

Lahka izbira, vgradnja in uporaba
Tehnična odličnost
Preprostost
Standardni produkti

Zanesljivi, robustni, nezahtevni za vzdrževanje
Tehnična odličnost
Preprostost
Vrhunski produkti

Visoko funkcionalni in praktični
Tehnična odličnost
Preprostost
Specialni produkti

Zasnovani za posebej zahtevne aplikacije
Tehnična odličnost
Preprostost
FLEX izbira
Tehnična odličnost
Preprostost

Segment Fundamental

Zadostite svojim osnovnim merilnim potrebam

Tehnična odličnost

Preprostost

Segment Lean

Obvladajte ključne procese na preprost način

Tehnična odličnost

Preprostost

Segment Extended

Optimirajte procese z inovativnimi tehnologijami

Tehnična odličnost

Preprostost

Segment Xpert

Imejte pod nadzorom najzahtevnejše aplikacije

Tehnična odličnost

Preprostost
Hitra izbira
Izberite med predlaganimi možnostmi
Individualna konfiguracija
Nadaljujte z izbiranjem med vsemi možnostmi
Prednosti

Be sure: exact determination of the true zero of your oxygen and disinfection / chlorine measuring points.

Enhance your product quality: the zero-point calibration improves the accuracy and reliability of your measurements and can increase the quality...
Področje uporabe

COY8 zero-point gel determines the true zero point of virtually all sensors that measure the parameters:

Oxygen

Free chlorine

Total chlorine

Chlorine dioxide

Etc.

It is used for example in:

Life Sciences
- Fermentation processes

Food & Beverages
-...
Dokumenti / Priročniki / Softver
Zgodbe o uspehu
Advanced bioprocess control

From time consuming sample analysis to real-time monitoring of critical parameters in fermentation processes thanks to complete solutions from hardware to development and analytical services.

Compliance made easy

The automated phosphate monitoring with Liquiline System CA80PH helps the food company Pasfrost ensure the compliance with the strict limit values for its industrial wastewater.
Water monitoring saves lives

Water is increasingly being considered a valuable product in most countries. Therefore, the acceptance for water wastage is continuously decreasing and the need to control the water quality is rising.