Analog pH sensor
Ceraliquid CPS41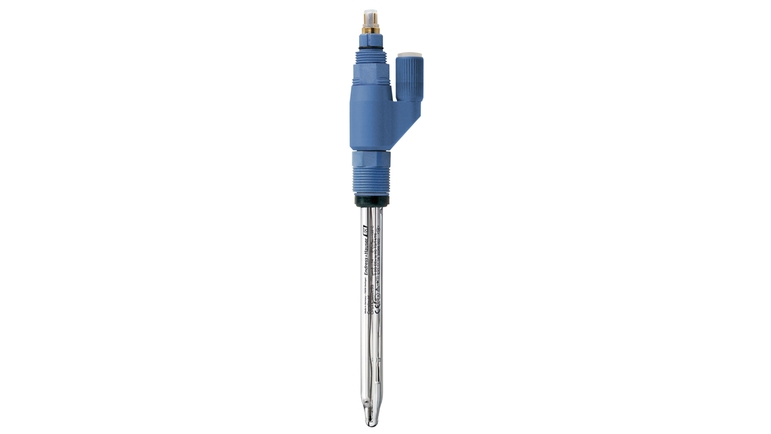 Glass electrode for applications with fast-changing medium compositions or low conductivity
Ceraliquid CPS41 is the analog high performer for pH measurement in harsh chemical applications and media with low conductivity or a considerable content of organic solvents. The sensor is designed for fast response guaranteeing you high process safety even in applications with quickly changing medium compositions.
Enostavni produkti

Lahka izbira, vgradnja in uporaba
Tehnična odličnost
Preprostost
Standardni produkti

Zanesljivi, robustni, nezahtevni za vzdrževanje
Tehnična odličnost
Preprostost
Vrhunski produkti

Visoko funkcionalni in praktični
Tehnična odličnost
Preprostost
Specialni produkti

Zasnovani za posebej zahtevne aplikacije
Tehnična odličnost
Preprostost
FLEX izbira
Tehnična odličnost
Preprostost

Segment Fundamental

Zadostite svojim osnovnim merilnim potrebam

Tehnična odličnost

Preprostost

Segment Lean

Obvladajte ključne procese na preprost način

Tehnična odličnost

Preprostost

Segment Extended

Optimirajte procese z inovativnimi tehnologijami

Tehnična odličnost

Preprostost

Segment Xpert

Imejte pod nadzorom najzahtevnejše aplikacije

Tehnična odličnost

Preprostost
Lastnosti na dlani

Measurement range

Process temperature

Process pressure
Hitra izbira
Izberite med predlaganimi možnostmi
Individualna konfiguracija
Nadaljujte z izbiranjem med vsemi možnostmi
Prednosti

Resistant to poisoning due to constant refilling of KCl bridge electrolyte and separate reference lead

Applicable at very low conductivities (= 0.1 µS/cm) thanks to liquid KCl electrolyte

Suitable for cleaning in place (CIP) and sterilization in place (SIP)

Perfectly suited for quickly changing media: Combination of liquid...
Področje uporabe

Media with very low conductivities or a considerable amount of organic solvents or alcohols and fast changing media:

Chemical industry

Power plants, e.g. boiler feed water

Life sciences, e.g. water for injection

With ATEX, FM and CSA approval for use in...
Dokumenti / Priročniki / Softver
Zgodbe o uspehu
Advanced bioprocess control

From time consuming sample analysis to real-time monitoring of critical parameters in fermentation processes thanks to complete solutions from hardware to development and analytical services.

Compliance made easy

The automated phosphate monitoring with Liquiline System CA80PH helps the food company Pasfrost ensure the compliance with the strict limit values for its industrial wastewater.
Sensor production: precision in glass

The accuracy of a measuring point stands and falls with the sensor. We have the sensor experts and the equipment to provide you with consistently high accuracy and high quality sensors.

Accredited pH buffer production

Our fully accredited calibration laboratory for pH buffers meets the highest customer requirements and guarantees the reliability of your pH measurements.