Analytical monitoring stations
Complete 'plug and play' solutions tailored to your application
As a leading provider of measuring instruments for analytics we supply system solutions for virtually any measuring task. Ranging from fully air-conditioned analytical monitoring stations to custom-made measuring containers and cabinets with simple instrumentation, our analytical solutions are individual packages that contain all the measuring parameters you need for a customized solution.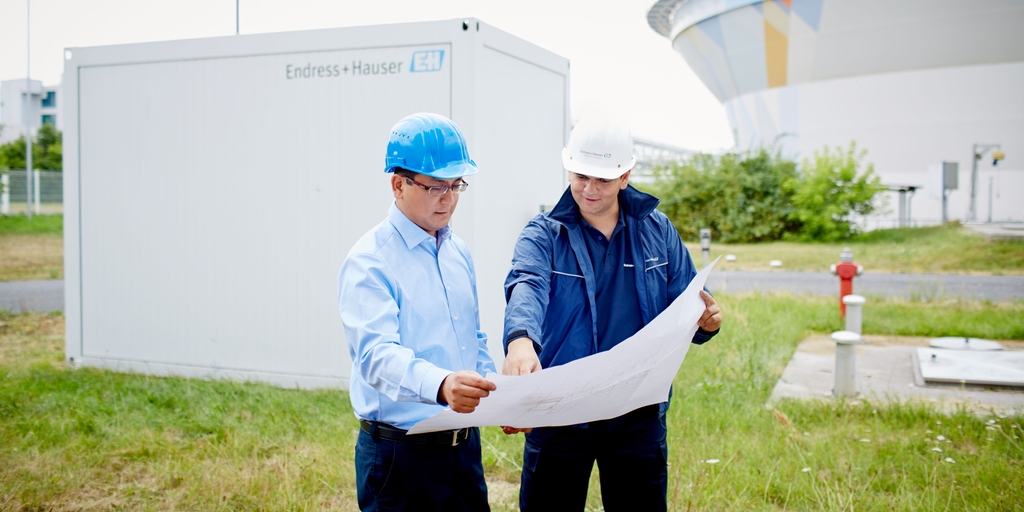 Individual solutions fit for purpose
We provide you with analytical monitoring stations in containers and cabinets that are engineered for the highest operational safety and functionality. They come complete with state-of-the-art technology that facilitates quick, simple and cost-effective installation on site. What's more, you'll also benefit from comprehensive documentation that is created according to your specifications.
Prednosti
Ready to use thanks to excellent project consultation right from the planning stage

Efficient process integration as our containers and cabinets are designed in conjunction with you

Fast commissioning due to function-tested analytical and measuring technology

Easily adaptable to your individual environmental conditions

Reliable operation in the field with easy measured value management provided by optional remote access and telealarm
Sorodna ponudba
Field Network Engineering

Building a new plant? Extending or modernizing an existing one? This is the time to reap the benefits of digital communication and intelligent devices as well as to find a partner to reduce any risk.

Plant Asset Management

For increased efficiency, higher plant availability and reduced operating costs, our plant asset management solution holds the key!
Enostavni produkti

Lahka izbira, vgradnja in uporaba
Tehnična odličnost
Preprostost
Standardni produkti

Zanesljivi, robustni, nezahtevni za vzdrževanje
Tehnična odličnost
Preprostost
Vrhunski produkti

Visoko funkcionalni in praktični
Tehnična odličnost
Preprostost
Specialni produkti

Zasnovani za posebej zahtevne aplikacije
Tehnična odličnost
Preprostost
FLEX izbira
Tehnična odličnost
Preprostost

Segment Fundamental

Zadostite svojim osnovnim merilnim potrebam

Tehnična odličnost

Preprostost

Segment Lean

Obvladajte ključne procese na preprost način

Tehnična odličnost

Preprostost

Segment Extended

Optimirajte procese z inovativnimi tehnologijami

Tehnična odličnost

Preprostost

Segment Xpert

Imejte pod nadzorom najzahtevnejše aplikacije

Tehnična odličnost

Preprostost
Zgodbe o uspehu
Controlled by Liquiline Control

Liquiline Control regulates nitrification and denitrification in the Stadtlohn wastewater treatment plant. The control system ensures compliance with limit values and optimized energy usage.

Controlled by Liquiline Control

The wastewater treatment plant in Stadtlohn (Germany) regulates phosphate removal using the Liquiline Control system. The result: stable outlet values with optimized precipitant consumption.

The all-round carefree panel

Water Analysis Panels make continuous monitoring of drinking water easy at the water treatment plant in Frasnacht, Switzerland.
Process automation projects

Process automation projects - deliver your next project on time and within budget. Read how we handle your projects based on harmonized processes.

Water monitoring saves lives

Water is increasingly being considered a valuable product in most countries. Therefore, the acceptance for water wastage is continuously decreasing and the need to control the water quality is rising.