Vibronic
Point level detection
Nivotester FTL325N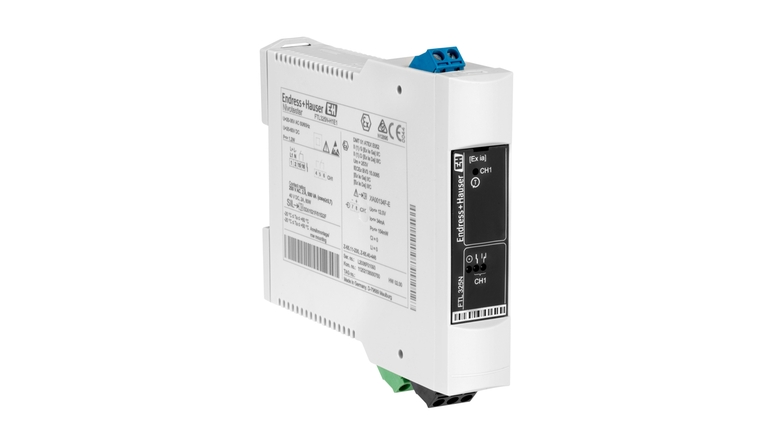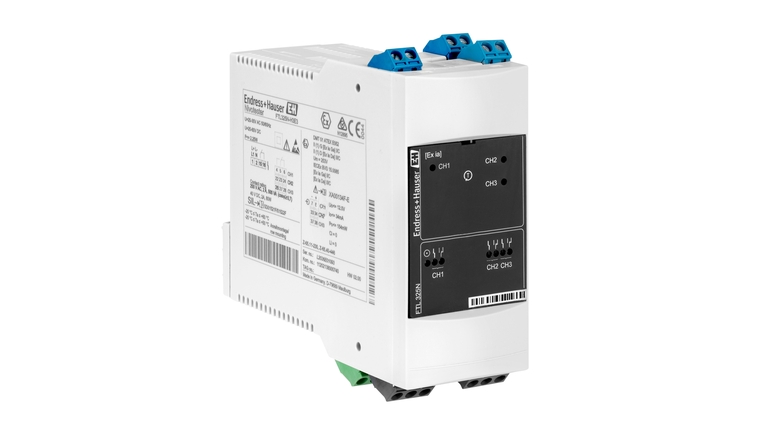 Switching unit with NAMUR input for rail mounting or single installation
Nivotester FTL325N is a switching unit for point level detection in liquid tanks, also in hazardous explosion areas. Also suitable for overfill prevention in tanks with combustible or non-combustible liquids harmful to water. Two-point control and point level detection. The perfect fit for applications in safety related systems with requirements for functional safety up to SIL2 in accordance to IEC 61508 /IEC 61511 using Liquiphant with electronic insert FEL56 or FEL58.
Hitra izbira
Izberite med predlaganimi možnostmi
Individualna konfiguracija
Nadaljujte z izbiranjem med vsemi možnostmi
Prednosti

Nivotester FTL325N for connecting one, two or three measuring cells (1-, 2- or 3-channel devices)

Intrinsically safe signal circuits Ex ia for use of measuring sensor in explosion hazardous areas

Functional safety up to SIL2 through line monitoring

DIN...
Področje uporabe

Switching unit with NAMUR input for rail mounting or single installation.

Ambient temperature: -20 to +50°C (-4 to +122°F)

International explosion protection certificates, overfill prevention WHG, marine approvals
Dokumenti / Priročniki / Softver
Pribor / Nadomestni deli
No spare parts available.