Analog total chlorine sensor
CCS120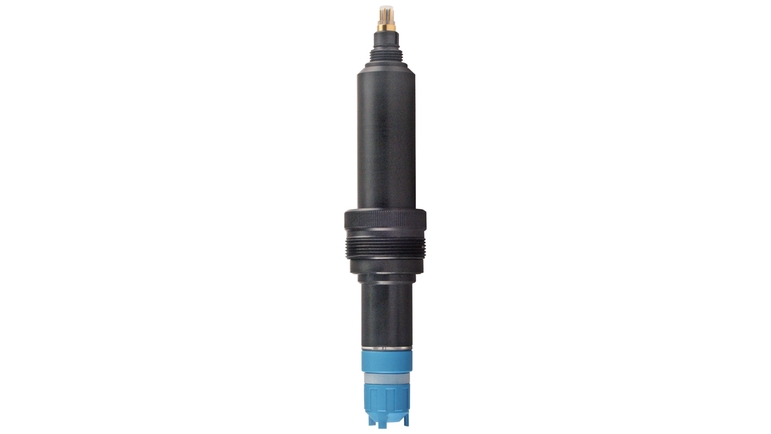 Disinfection sensor for all water and wastewater applications
CCS120 is the analog sensor for standard measurement of total chlorine. It delivers reliable values even if fluctuations in flow or conductivity occur and allows control of the disinfection loop so that the water is free of germs. At the same time, the sensor is designed for long calibration and service intervals reducing your maintenance effort.
Hitra izbira
Izberite med predlaganimi možnostmi
Individualna konfiguracija
Nadaljujte z izbiranjem med vsemi možnostmi
Prednosti

Recalibration intervals approx. 1 to 3 months under constant operating conditions

Easy membrane replacement thanks to prefabricated membrane cap

Measured values are not affected by conductivity fluctuation

Measurement virtually independent of flow rate in...
Področje uporabe

CCS120 measures total chlorine in:

Drinking and process water
- Process and distribution networks
- Monitoring, control and optimization of disinfection processes

Wastewater treatment plants
- Disinfection monitoring and control in wastewater outlet
-...
Dokumenti / Priročniki / Softver
Pribor / Nadomestni deli
Kit CCS120/120D, maintenance set

Content: Electrolyte 50 ml/ 1.69 fl.oz. 2x membrane cap

Kit CCS120/120D, Electrolyte 50 ml

Content: Electrolyte 50 ml/ 1.69 fl.oz.

Connection cable,CCS120,CCE-station, 1m

Viton ring set for CCS120/120D

2 pieces, replacement for silicone ring

Junction box VBM

with 10 high-impedance terminals Protection class: IP65 Dimensions: 125 x 80 x 55 mm (L x W x H)

photometer M+N PF-3, desinf. (chlorine)

colorimetric measurement of free and total chlorine 0,05 .. 6mg/l Disinfection, drinking and process water hand held photometer, IP67-graded, with cuvettes, DPD, according to ISO 7393 deliverey in plastic case, test kit for free and total chlorine included ::hand held photometer for field cal. and verification of desinfection loops