UV absorption sensor
OUSAF46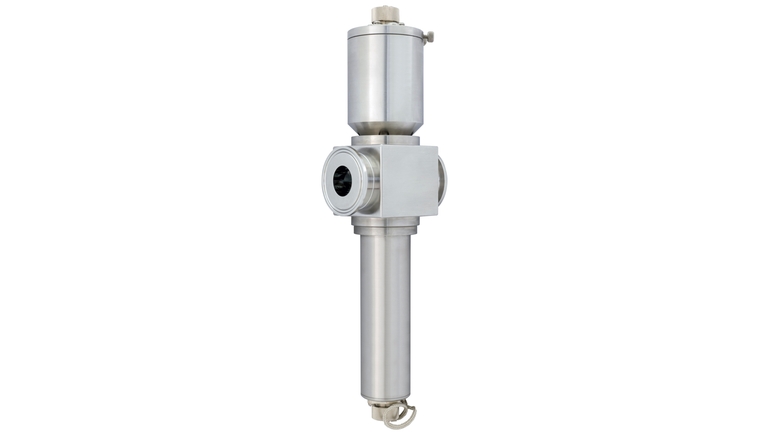 Sensor for inline product quantification at two specific UV wavelengths
The OUSAF46 UV sensor monitors the concentration of your product at two discrete wavelengths. It covers a broad concentration range and supports you e.g. in optimizing chromatography control. Its outstanding filter performance ensures highest linearity and full consistency with lab results. This provides you with fast and reliable process information and increases your product yield. You also benefit from Easycal – the patented system for easy, liquid-free online calibration traceable to NIST.
Hitra izbira
Izberite med predlaganimi možnostmi
Individualna konfiguracija
Nadaljujte z izbiranjem med vsemi možnostmi
Prednosti

Covers a wide measuring range thanks to the second UV wavelength

Fast and reliable monitoring of product concentration for better process control and simplified quality control

Precise measured values with full consistency to laboratory results

Patented...
Področje uporabe

The OUSAF46 sensor measures the UV absorption at two specific wavelengths for:

Measurement of protein concentrations

Chromatography control

Permeate and retentate monitoring

Concentration measurement of organic compounds

Aromatics detection

Filter...
Dokumenti / Priročniki / Softver
Pribor / Nadomestni deli
For further repair or spare part inquiries

please contact your local

E+H Sales- and serviceorganisation

KIT OUSAF4x Lamp 280/295/302/313/365nm

KIT OUSAF44 Reference Rod

KIT OUSxFxx Connector Dust Cover