Digital pH sensor
Memosens CPL51E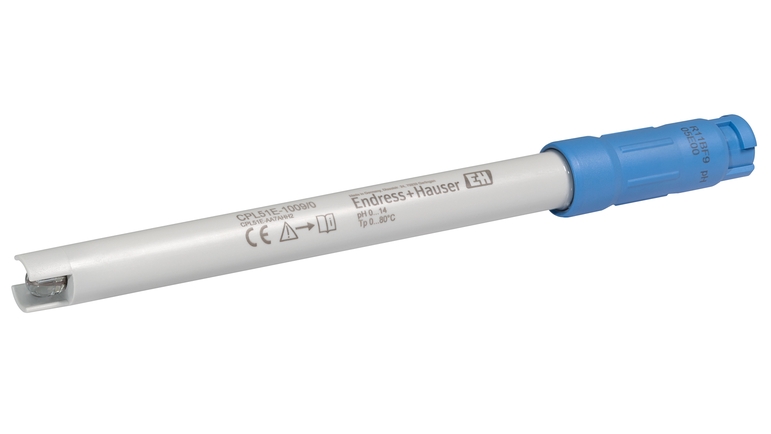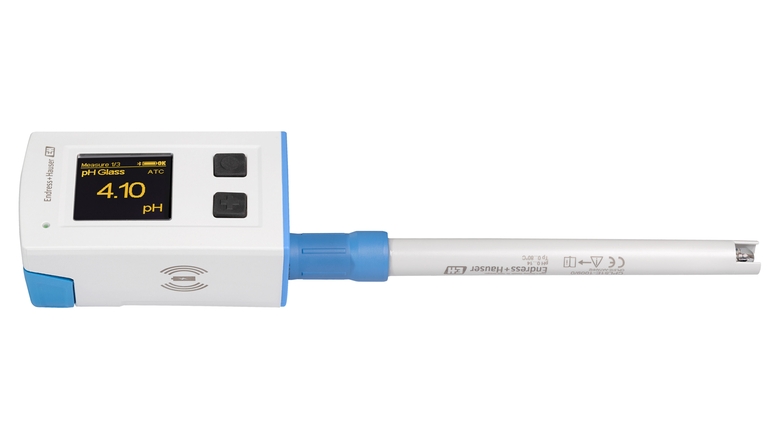 Memosens pH electrode for standard applications in laboratories and in the field
With its robust plastic shaft, the glass membrane protection and metal free connection, Memosens CPL51E can be used for grab sample analysis directly in the field or in the laboratory. The sensor comes pre-calibrated and is directly ready for use. Ideally to be used in combination with the mobile handheld Liquiline Mobile CML18 without any additional settings.
Enostavni produkti

Lahka izbira, vgradnja in uporaba
Tehnična odličnost
Preprostost
Standardni produkti

Zanesljivi, robustni, nezahtevni za vzdrževanje
Tehnična odličnost
Preprostost
Vrhunski produkti

Visoko funkcionalni in praktični
Tehnična odličnost
Preprostost
Specialni produkti

Zasnovani za posebej zahtevne aplikacije
Tehnična odličnost
Preprostost
FLEX izbira
Tehnična odličnost
Preprostost

Segment Fundamental

Zadostite svojim osnovnim merilnim potrebam

Tehnična odličnost

Preprostost

Segment Lean

Obvladajte ključne procese na preprost način

Tehnična odličnost

Preprostost

Segment Extended

Optimirajte procese z inovativnimi tehnologijami

Tehnična odličnost

Preprostost

Segment Xpert

Imejte pod nadzorom najzahtevnejše aplikacije

Tehnična odličnost

Preprostost
Lastnosti na dlani

Measurement range

pH 0 to 14 (1 to 12 application range)

Process temperature

-5 to 80 °C (23 to 176 °F)

Process pressure

1 bar, not intended for continues measurment in process
Loading alternative products
Hitra izbira
Izberite med predlaganimi možnostmi
Individualna konfiguracija
Nadaljujte z izbiranjem med vsemi možnostmi
Prednosti

The inductive Memosens sensor connection is insensitive to moisture and corrosion.

Suitable for use in the laboratory or in the field to check your running process. A physical protection keeps the glass membrane safe in both environments.

Automatic...
Področje uporabe

Memosens CPL51E is suited for the following applications in drinking water, wastewater and process water:

Check of on-line measuring loops

Analysis of grab samples (on-site as well as in the laboratory)

pH measurement at process points where no...
Dokumenti / Priročniki / Softver
Zgodbe o uspehu
Compliance made easy

The automated phosphate monitoring with Liquiline System CA80PH helps the food company Pasfrost ensure the compliance with the strict limit values for its industrial wastewater.

Controlled by Liquiline Control

Liquiline Control regulates nitrification and denitrification in the Stadtlohn wastewater treatment plant. The control system ensures compliance with limit values and optimized energy usage.
Water monitoring saves lives

Water is increasingly being considered a valuable product in most countries. Therefore, the acceptance for water wastage is continuously decreasing and the need to control the water quality is rising.